This post contains affiliate links. For more information, visit my disclosure page.
If you're reading this, then you most definitely have a friend or family member who is crazy about boating. And there's nothing wrong with that. Boating is fun, thrilling, and relaxing all at the same time, and lets them enjoy communing with nature.
Now, with all the holidays and celebrations popping up all year, not to mention their birthdays, it can be hard to think of a nice and appropriate gift for them. You may even have considered just about anything from buying a whole new boat.
We've got you covered. Here's a complete review and buying guide to help you find the best gift for boaters:
Best gifts for boaters
Take a look at these 12 best gift ideas for boat lovers that are sure to make your friend or loved one's time in the water more fun and exciting. We've listed down plenty of different options for your selection, from boating gear, sports wear, unique nautical gifts and accessories, and more.
How to choose the perfect gift for boaters
Still not quite sure how to choose the best gift for your boat loving friends and loved ones? Don't worry, here's a guide to help you out. Below, we've listed down some of the most important things you need to consider if you want to find the right gift that your boater friend is sure to love.
Hobbies
First of all, you need to figure out just what exactly are the hobbies of the person receiving the gifts. Sure, searching for boat stuff on Amazon or any other online selling platform may give you results, but if you really want to be thoughtful in your gifts, it's always nice to take the extra mile.
For example, what kind of boating do they usually partake in? What do they do on the boat? Do they have any other related activities that they usually enjoy, such as swimming, diving, fishing, and whatnot? This will help you find a more appropriate gift for them.
Type of boat
It's also important that you identify the kind of boat they own, sail, or ride, since different boats make use of different equipment and accessories, and, well, they're just different. And this is a must if you want to buy boat specific gifts.
Think of it this way. A fishing boat is different from a kayak, a yacht, or a cruise ship for that matter. If they fancy bigger "party" boats, you can try searching for pontoon boat gifts and go from there. Alternatively, if they like to keep things small and simple, try to get them something that will help them enjoy the peace and calm of the open waters.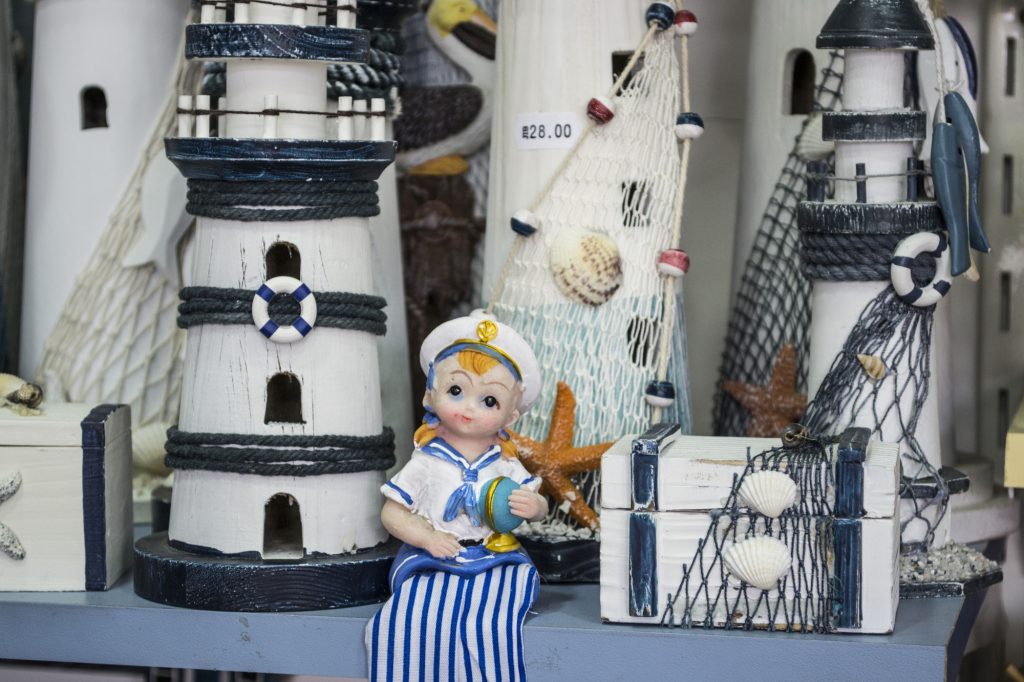 Boat owner age
Of course, you should also take into account how old the recipient is, since not all boating related gifts are made for the same age group. Typically, younger age groups would be excited for something more adventurous and thrilling, while older ones may want something less frilly.
You might also want to stay away from stuff that are too complicated to operate, especially if the recipient is not too tech savvy. And, their age (and preferences) should also tell you something about the sort of designs and styles of stuff they will appreciate and be more in line with their personality.
Price
It's also nice, especially for yourself, if you can set a budget on how much you are willing to spend on a gift without hurting your finances, and more importantly, be able to stick to that budget. Once you're decided on a price range, you can go from there.
The great thing is, regardless of how much you have set aside, there are plenty of amazing options you will find that the gift recipient is sure to appreciate. From little trinkets that show them you know and value their interests, to bigger things that can totally enhance their boating experience, you can't really go wrong as long as you take the time to pick out a nice gift.
Overview
When choosing a gift for boaters, what's most important to keep in mind is that it's always the thought that counts. Meaning, keep in mind that you are buying the gift for them, not you, so make sure to take their interests and preferences into account.
This way, you are sure to find the perfect gift that they will love and cherish, and of course, enjoy using during their adventures.