Thinking of throwing a mermaid bash for your kids? There are so many fun mermaid birthday party ideas that you can easily do or arrange. It can be as simple as watching a mermaid movie or as over-the-top as doing a while under the sea theme.
A good thing to do is to collaborate with your birthday celebrant. Find out first why they are into being a mermaid and what kind of activities they would like to try out. Below are some activities you can suggest if they haven't anything in mind just yet.
Mermaid Party Ideas Activities
Beyond the birthday cakes and the awesome mermaid theme, a real birthday party is all about the activities. What are the kids going to do? Check out these ideas to start you off and help you get inspired:
Mermaid Classes
What better way to throw a mermaid birthday party than by becoming an actual mermaid? Sign up for mermaid classes from mermaid schools where you can be taught by professional mermaids. You'll be able to learn all of the basics, such as how to breathe underwater like a mermaid, swimming with a tail, and more.
It's possible to book an entire class just for your kid's birthday party. This way, your child will feel all the more special and the mermaid instructor can be focused on just your group.
Classic Party Games with a Mermaid Twist
Not all mermaid birthday party ideas need to be done in the water. If you are looking for something a little low-key or would like to recycle old party games, you can! It's time to get creative with your classic games, think to pin the fin on the mermaid instead of pin the tail on the donkey. Maybe try a mermaid piñata or mermaid bingo?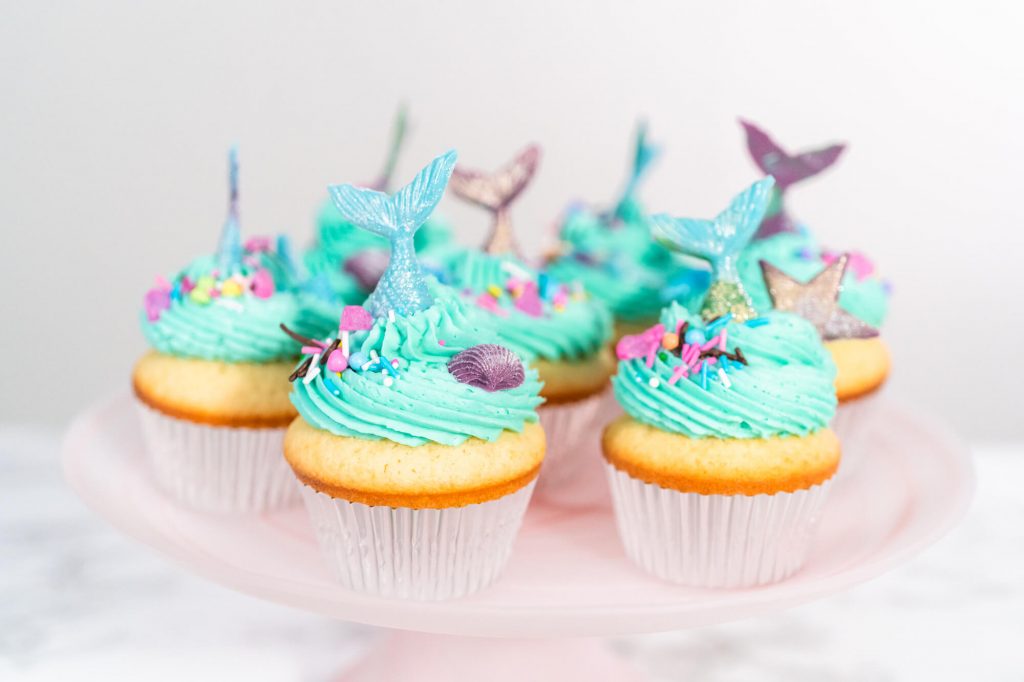 Mermaid Arts and Crafts
If you want your child's birthday party to be a little artsier, you can always turn to arts and crafts. Prepare watercolor sets where party participants can paint their very own mermaids or seashells.
You can also do jewelry making for mermaids! Make sure to choose sea colors like blues, greens, and purples for the beads. Maybe even add sea-inspired pendants like starfishes, clams, and of course mermaid tails!
Under the Sea Film Showing
If you are just looking for a simple birthday party, you can just add cute details to the activity to make sure it is still mermaid-themed. For starters, make sure the movies you show will be about mermaids, the classic Little Mermaid, of course. But you can also venture out to other deep-sea movies like Finding Nemo and a Shark Tale.
To amp up the mermaid theme, serve "mermaid" treats. You can turn ice cream cones into the mermaid's tail or shape cookies into shells. Serve blue and green candies and chocolates and more.
Venues for Mermaid Party Ideas
If you want to make your kid's mermaid birthday party extra special, make sure you have the right setting. Just imagine the amazing memories you and your child will have. So, grab some mermaid tails for kids and check out the following venues:
Beach
What better place to throw a mermaid party than the beach? It's the closest you can get to an actual mermaid sanctuary. Have all of the party attendees in mermaid tails and make sure to take lots of photos. If some of the kids can swim, they can simply stay by the shore and make sandcastles.
Swimming Pool
If the beach is not accessible, there's always a pool. This can be an easier place for your child to try on a mermaid tail. Parents can watch around the pool as kids try to swim in their mermaid tails without having to worry too much.
Alternative Pool
If you don't have a swimming pool or the pool that you have is way too deep for kids, there's always an alternative. Some mermaid birthday party ideas for swimming can include an inflatable pool, foldable pool, or shallow plastic pools.
This can be especially helpful if the party is for smaller children. They can easily prop themselves up in a shallow pool if they have a mermaid tail on.
Sandbox
One of the best mermaid birthday party ideas for toddlers and younger children is a sandbox. It's ideal if your kid is too small for a pool or is afraid of the water. Aside from sandcastle-making, you can also hide seashells in the sandbox. The kids can then dig up the seashells and whoever finds the most will win a prize.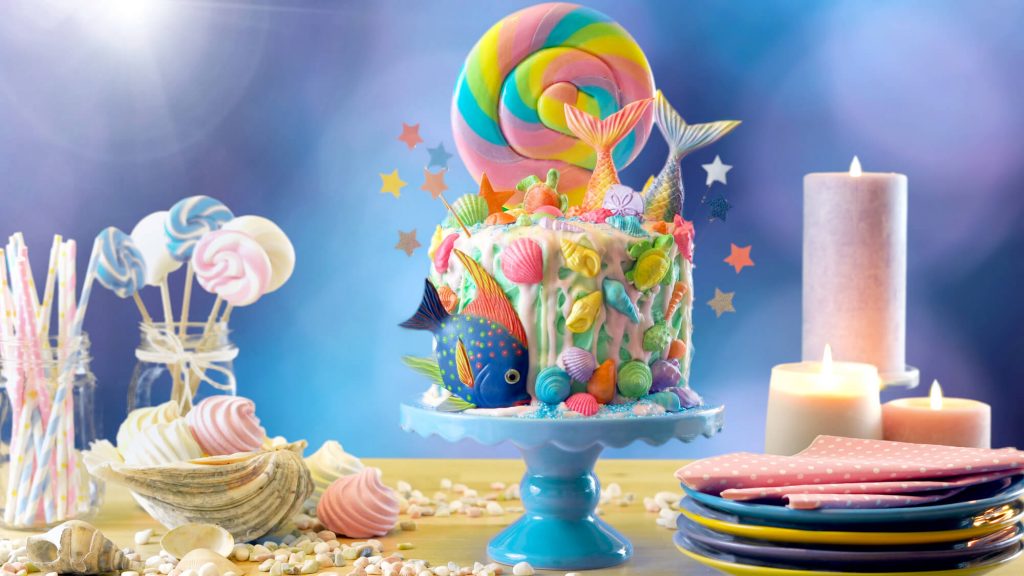 Final Thoughts
When it comes to mermaid birthday party ideas, there are so many you can choose from. But, if you want to have a truly fun mermaid birthday party, it's important to get the ideas of your child. Most of the time, children who want mermaid birthday parties want them because they want to turn into mermaids. So, let them experience what it's like to be a mermaid with a mermaid's tail.
Aside from your child's ideas, you might also want to get some help from fellow parents. Ask what their kids are expecting from a mermaid birthday party to help you out. Remember, mermaid birthday parties are all about fun.